01 Mansa Devi Temple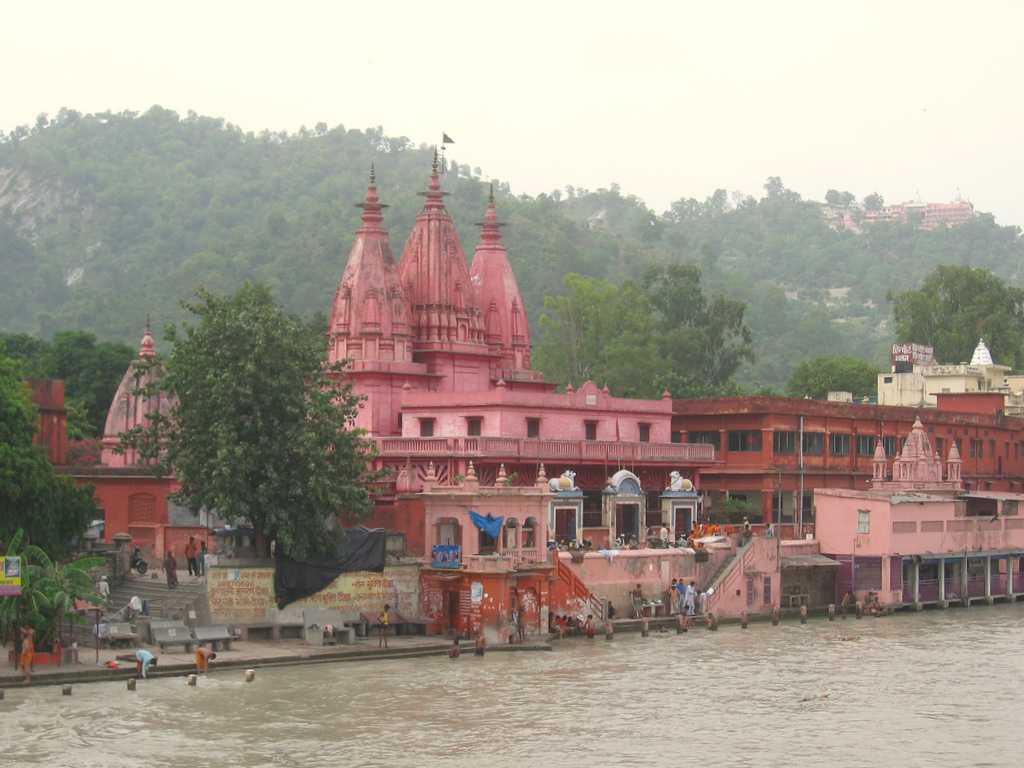 About
Mansa Devi Temple
Mansa Devi Temple, also known as Bilwa Tirth is one of the Panch Tirth (Five Pilgrimages) is within Haridwar. It is a Tourist attraction in Haridwar which is a Hindu temple dedicated to Mansa Devi, goddess of Snake.

The temple is located at the top of Biswas Parvat on the Shivalik Hills which is a part of the southernmost range of Himalaya. Visitors can reach the temple either by 3km steep trek or by cable car which is also known as Mansa Devi Udankhatola. The temple has two statues of Mansa Devi - one with three mouths and five arms and another with eight arms.

Location - Haridwar

Timing - The temple remains open from 7 am to 7 pm with a lunch closing from 12 pm to 2 pm. Cable car services can be availed from as early as 6:30 am to 5 pm (April-October) and from 8:30 am to 5 pm during the other months.

Best Time to Visit- May to September in summer and December & January in winter

Entry Fee - Temple has no entry fee but the ropeway to the temple is chargeable at Rs.100 per person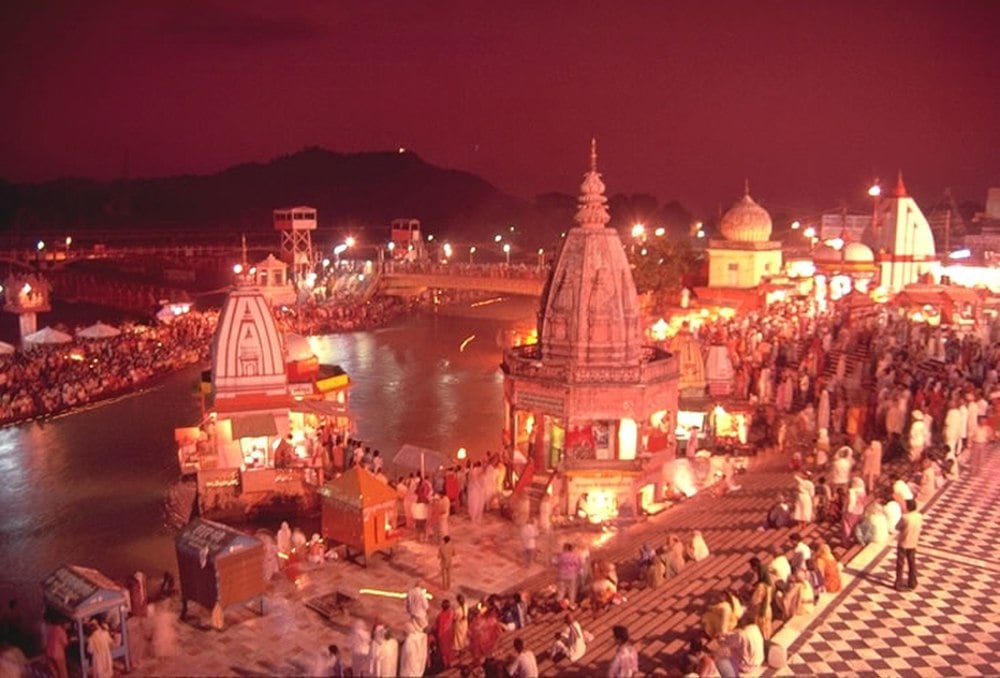 About Har Ki Pauri
One of the Tourist places in Haridwar is Har ki Pauri which basically means footsteps of the Lord. It is the holy ghat where river Ganges touches the plains after winding its ways through the Himalayan ranges. Visitors flock along this pious ghat around dawn to take a holy dip. during the Ganga Aarati.

It is mesmerising to watch the whole ghat getting illuminated by the shimmering lights of the three-tiered lamps of fire in the hands of the priests . Additionally, devotees float thousands of diyas on the surface of the water giving the river Ganges an ethereal aura of beauty. A prime attraction during the day time is a footprint imprinted on a wall which is believed to belong to Lord Vishnu.

Location - harkipodi, near Krishna Dham, Kharkhari

Timing - Open at all times

Best Time to Visit - Can be visited every month of the year although summer can be hot during day time.
About Ganga Aarti
According to Hindu traditions and culture, the river Ganga is not a mere river; instead, it is the Divine Mother who gifts life in the form of water. Ganga Aarti is the worship of river Ganga. Thousands of visitors gather to watch the aarti both in the morning as well as in the evening when priests hold three-tier diyas and fire bowls in their hands and chant the Ganga mantras.

The bells of the temples at the ghat start ringing at the same time making the atmosphere enchanting. People float diyas on the river to show their respect. Although early morning aartis are also beautiful in the wake of the dawn, it is the evening aartis with vibrant lights from the candles and diyas, which draws more attraction.

Location - harkipodi, near Krishna Dham, Kharkhari, Haridwar

Timing - Aarti timings: 5:30 AM - 6:30 and 6:00 PM - 7:00 PM.

Best Time to Visit - Aarti is done every day. Those preferring to be a part of a large crowd that is bustling with activity should visit the river in May or June. Those who prefer a quiet atmosphere should visit the river in July and August.
04 Chandi Devi Temple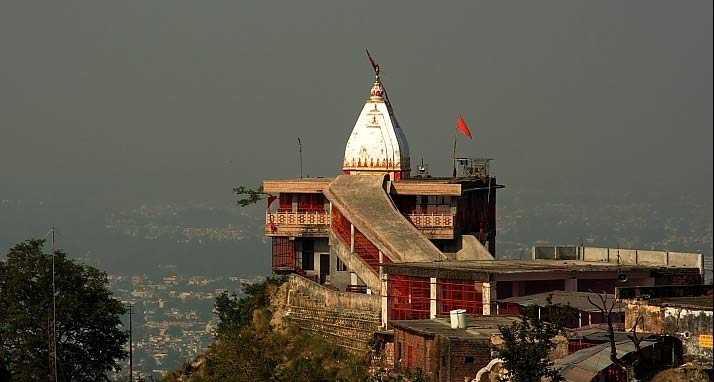 Chandi Devi Temple, Haridwar Overview
The Chandi Devi Temple of Haridwar is a charming temple dedicated to the Chanda Devi Goddess, perched on the Neel Parvat of the Shivalik Hills. The Chandi Devi Mandir, also known as Neel Parvat Teerth, is one of the five pilgrimages of Haridwar and is also known as Siddha Peetha, a place where devotees worship to fulfil their desire. Because of its location, the Chandi Devi temple is also a preferred choice for trekking tourists. You can also reach the temple zenith by the means of a ropeway, the view from which is exhilarating.
The historic beauty of Chandi Devi Temple is best experienced as you hike your way up to the top. With the verdant greenery of the surrounding, you will certainly feel the presence of the divine around you. Being one of the oldest and revered temples in Haridwar, this shrine has a tremendous footfall throughout the year. One of the most festive time here is during the festivals of Chandi Chaudas, Navratra and Kumbh Mela when the temple sees amazing celebrations and massive participation. The Chandi temple during the festival time is a must